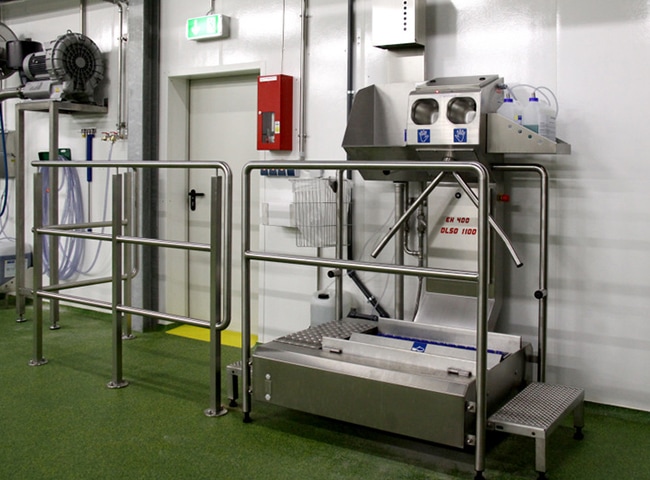 In 1998 a HACCP concept was successfully implemented at EISA-Sachsen GmbH, and since then it has continuously expanded and been adapted to food hygiene requirements and regulations. Until today we have consistently continued in this way to the benefit our customers and have also attained the IFS standard, version 6 with a rating of "Higher Level".
EISA-Sachsen GmbH has set itself the objective of ensuring a high level of internal and external quality-relevant parameter inspections and continuous improvement in the production of pasteurized whole egg and egg powder.
Modern technology is used to ensure the highest safety and hygiene. We at EISA-Sachsen GmbH fill our whole egg aseptically. Unbroken cold chain logistics make it possible for us to safely deliver the products to the customers.
The objective of our quality management system is to be able to guarantee a defined quality at all times, and ensure that the needs and expectations of the customers are converted into requirements and fulfilled with the aim of customer satisfaction. Customer satisfaction is the top priority at our company.
The same applies for powdered egg products, which are checked with a metal detector.
Furthermore, since 31/05/2013 EISA-Sachsen GmbH is certified in the manufacture of organic products and has been a member of the Association for Controlled Alternative Animal Husbandry e.V. (KAT) since 01/04/2013.